Dr. Sophia Lubin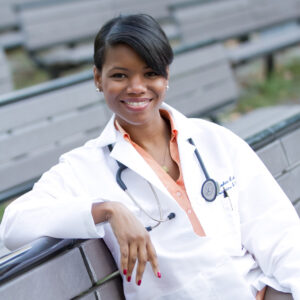 Dr. Sophia Lubin is a board-certified OB/GYN and a native New Yorker who completed her medical degree at the New York College of Osteopathic Medicine. She completed her residency at Beth Israel Medical Center now known as Mount Sinai – Beth Israel in NYC. Her training as an osteopathic physician allows her to approach women's health in a holistic manner and helped her realize the relationship between a women's sense of confidence was often in direct correlation to her commitment to her health.
Dr. Lubin's dedication to patient care and her ability to listen and empathize with her patient's needs, led to her pursing additional training in medical aesthetics. She loves the artistic aspect of facial aesthetics through the use of Botox, Filler and other non-surgical techniques that incorporate beauty with women's health. As a trained surgeon, Dr. Lubin brings her steady hand and critical eye to each procedure. Dr. Lubin has also trained with Dr. Charles Runels, MD in both the O-Shot and Vampire procedures. Her expertise as an OB/GYN allowed her to suggest an improvement to the technique used for the O-Shot making it 100% pain free which is still taught today. She has since then become a certified teacher for the O-Shot and Vampire procedures. Dr. Lubin expanded her practice due to her continued interest in Women's vitality and sexual wellness by providing bioidentical hormone replacement therapy through Biote. Her enthusiasm for bioidentical hormones, and zeal for education pushed her to become a Biote mentor for providers in the greater New York area.
Dr. Sophie, as she likes to be called, is very passionate about all of women's health and as such has been a committed humanitarian who has provided medical relief efforts in places like the Dominican Republic and Haiti. After the 2010 earthquake she was interviewed by Anderson Cooper and received a NYC Congressional Award, as a first responder. She continues to visit Haiti on an annual basis where she provides free OB/GYN care.
Dr. Sophia Lubin is a proud first-generation Haitian-American and is a single mother of two outstanding young men, Tyler and Maxwell. When not working, Dr. Sophie she enjoys spending time with her sons, traveling, great dinners with friends and listening to music.